Creating a Picture-Perfect Celebration
An outdoor vow renewal ceremony offers a picturesque and natural backdrop for couples to reaffirm their love and commitment. Whether you're planning a garden, beach, or backyard vow renewal, there are essential elements and considerations that will help ensure a seamless and memorable celebration. In this article, we'll explore the key essentials for an outdoor vow renewal ceremony, covering everything from logistics to decor and personal touches.
1. Selecting the Perfect Venue
Choosing the right outdoor venue sets the tone for your vow renewal ceremony. Consider locations such as gardens, parks, beaches, or even your own backyard. Ensure the venue aligns with your vision, offers suitable space for guests, and provides the desired ambiance. Pay attention to any permits or permissions required for the location, and visit the site in advance to assess its suitability and any potential challenges.
2. Weather-Proofing
As outdoor ceremonies are susceptible to unpredictable weather, it's crucial to prepare for various conditions. Consider renting a tent or marquee to provide shelter in case of rain or harsh sun. Have a backup plan in case of extreme weather, such as moving to an indoor location or rescheduling. Provide essentials like sunscreen, bug spray, umbrellas, or blankets to keep guests comfortable.
3. Seating and Decor
Set up appropriate seating arrangements for your guests. Depending on the venue and style, you can opt for chairs, benches, hay bales, or even picnic blankets for a more casual atmosphere. Enhance the ambiance with decorative elements like flower arrangements, aisle markers, and an altar or arch that reflects your personal style and complements the natural surroundings.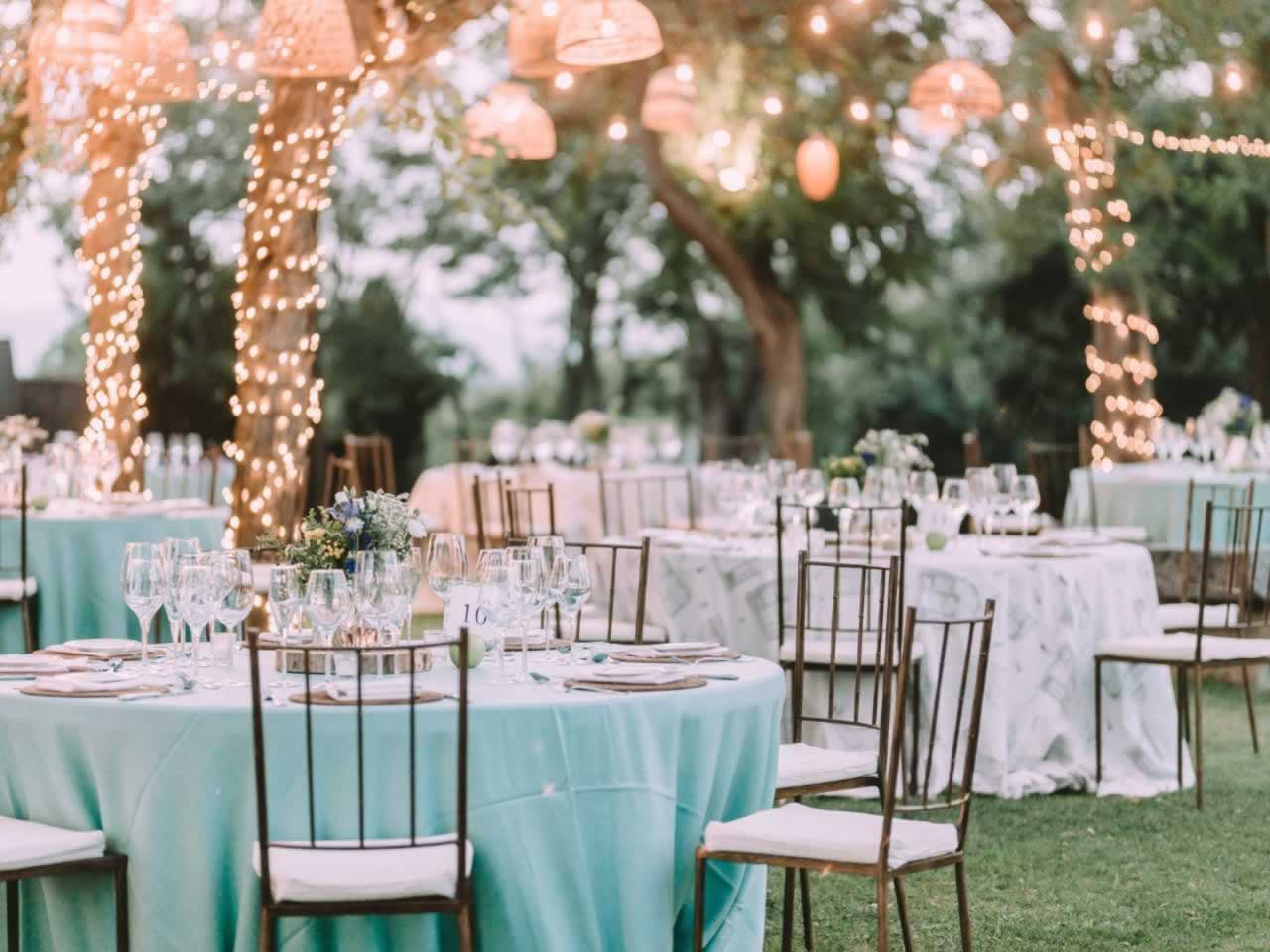 4. Sound and Music
Ensure that your vows and any readings or speeches are heard clearly by investing in a sound system or hiring a professional audio engineer. Consider the acoustics of the outdoor space and whether additional speakers or microphones are necessary. Choose meaningful and romantic music to accompany the ceremony, either through live musicians or a carefully curated playlist.
5. Personal Touches
Infuse your vow renewal ceremony with personal touches that reflect your journey as a couple. Create custom vows that capture your experiences, memories, and renewed promises to each other. Incorporate symbolic rituals, such as a unity candle lighting, handfasting ceremony, or sand ceremony, to signify the blending of your lives. Share heartfelt anecdotes or stories during the ceremony to engage and touch your guests.

6. Photography and Videography
Capture the precious moments of your vow renewal ceremony by hiring a professional photographer and videographer. Discuss your vision and expectations with them in advance, ensuring they are experienced in outdoor settings and can work with natural lighting. Consider pre-ceremony or post-ceremony photoshoots to make the most of the scenic surroundings.
7. Celebratory Reception
After the ceremony, continue the celebration with a reception that complements the outdoor setting. Set up dining tables, a bar area, and a dance floor if desired. Consider incorporating elements like string lights, lanterns, or candles to create a magical atmosphere as the sun sets. Choose a menu that features fresh, seasonal ingredients and embraces the outdoor vibe.
8. Comfort and Amenities
Take care of your guests' comfort by providing essential amenities. Offer restroom facilities or portable restrooms if needed. Provide signage or directions to guide guests to the ceremony location and reception area. Consider offering refreshments, such as water stations, especially if the weather is hot. Plan for ample shade and seating areas to ensure guests can relax and enjoy the celebration.
Start Planning!
An outdoor vow renewal ceremony allows couples to celebrate their enduring love amidst nature's beauty. By considering the essentials discussed above, including venue selection, weather-proofing, seating and decor, sound and music, personal touches, photography, reception arrangements, and guest comfort, you can create a memorable and enchanting experience for both you and your loved ones. Embrace the beauty of the outdoors and infuse your celebration with personal meaning, making your vow renewal a cherished and unforgettable event.