The Perfect Places to Celebrate After a Vow Renewal
Couples looking for the ultimate in romance to celebrate their vow renewal have endless second honeymoon possibilities at their disposal. This is the perfect time to take that trip you've been dreaming of. Here are some of our favorite destinations for a second honeymoon: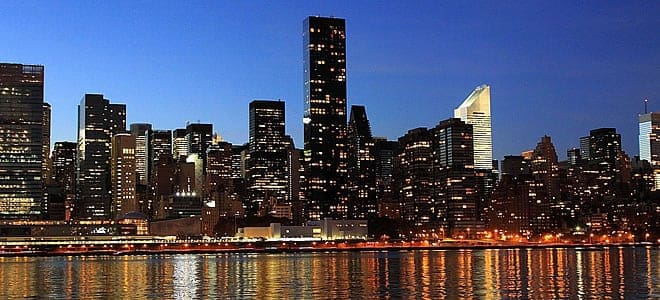 Say "I do still" in New York City
A perfect combination of sophistication and romance, New York City is a pedestrian-friendly city offering both vibrant tourist attractions and quiet escapes for couples of all ages. As one of the most romantic cities in the United States, couples can take in a variety of Broadway shows, indulge in a candlelit dinner for two at one of the fine-dining establishments for which the city is famous, snuggle up on a romantic carriage ride through Central Park, and enjoy a stroll across the Brooklyn Bridge and along the promenade. No visit to New York City is complete without visiting the Metropolitan Museum of Art, taking in the view from the Empire State Building, and reflecting on their good fortune at the Statue of Liberty.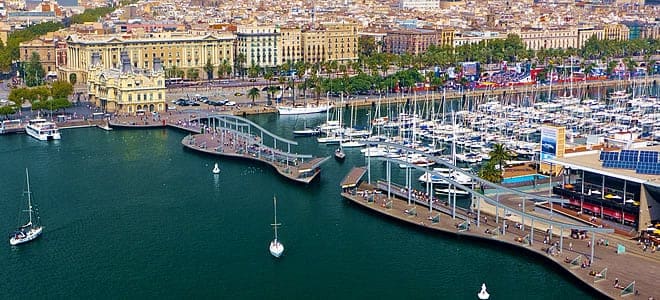 Say "Te amaré por siempre" in Barcelona
This lively city will put you in the mood for romance with its unique blend of the ancient and modern amidst panoramic nature scenery. Start your romantic journey by taking in the museums, palaces, skyscrapers, castles, and cathedrals as you explore the oldest continental history in Europe. Embrace your inner photographer and capture the stunning surreal designs of Antoni Gaudi or visit parks and forests gardens offering lush greenness all around. Walk hand in hand as you wander through the shops and cafes on Barcelona's famous street, Las Ramblas. Head out for an adventure on a chartered boat to take in the waves, swim in the Mediterranean sea, and soak up the glorious sun together. After a busy day taking in the sights, slip into something a bit fancier and indulge in the succulent Spanish cuisine, take in a flamenco show, and then dance the night away.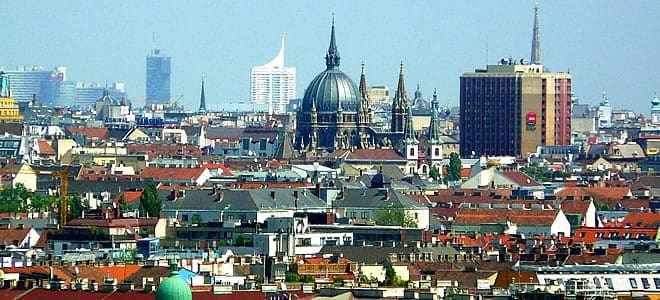 Say "Ich werde dich für immer lieben" in Vienna
Vienna is a delightful second honeymoon destination with its graceful architecture, lush gardens, and many delightful restaurants. Brimming with iconic museums, ritzy restaurants, and decadent patisseries, Vienna is the perfect city escape if you are looking for a second honeymoon filled with culture, food, and wine. Enjoy a long romantic walk as you explore the shops and cafes, taking in the city's rich European history. Alternatively, you may want to consider a romantic dinner followed by a concert or opera. Once home to Mozart, Beethoven, and Gustav Klimt, there is a variety of refined entertainment offerings to select from. Make sure you see the Schönbrunn Palace and the Vienna Philharmonic Orchestra before heading home.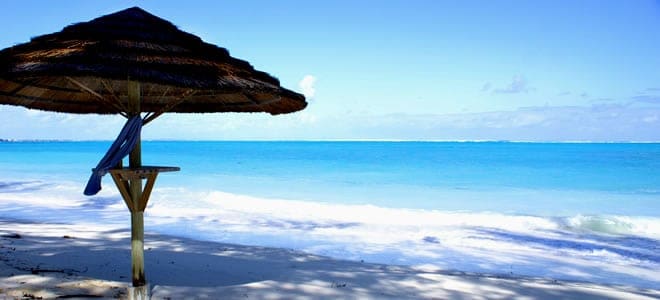 Say "I do still" in Turks & Caicos
Turks & Caicos offer the perfect antidote for your hectic life; nearly abandoned, blinding-white sand highlighted by shimmering azure water, colorful coral reefs, crispy conch fritters, and a sleepy, light-hearted atmosphere. It truly is a secluded slice of paradise. Spend your days relaxing on the endless white sand under the warm Caribbean sun and then dine surrounded by tiki torches, steps from the sea, with the gentle sound of the surf as a backdrop. If you're looking for a little romantic adventure, charter a private yacht to a virtually deserted island for the day. Once there, enjoy a stroll along perfect white beaches, stopping to gaze at wild flamingos or snorkel in turquoise waters and then hop back on the boat for a gourmet picnic lunch.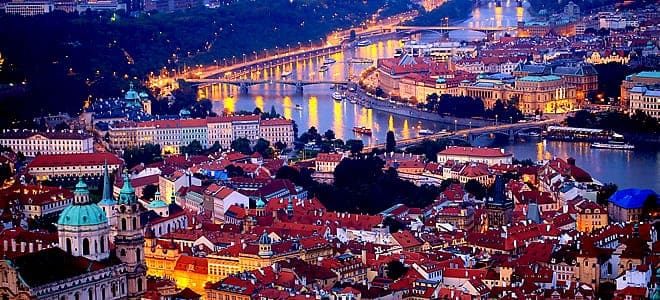 Say "Budu t? milovat navždy" in Prague
Prague is one of the most beautiful cities in Europe and is an exceptional value for the money. Let the 600-year-old astronomical clock keep time as you explore the city's historic architecture, admire the arts and crafts, or just listen to the sounds of the city. History-loving couples will adore Prague's Old Town Square and Prague Castle, a perfect hilltop fairytale stop on your romantic getaway. Be sure to visit the Opera House and dine on the intimate riverside terrace at Kampa Park overlooking Charles Bridge.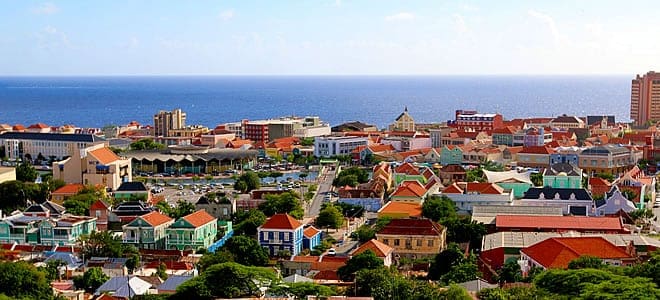 Say "Mi ta stima bo" in Aruba
For those looking to soak in the rays and relax, Aruba is an ideal destination with its near-perfect weather and beautiful beaches. Here, miles of the pristine white sand stretch before you, the sky and the Caribbean Sea converge – bringing brilliant turquoise and the faintest blue together — and the weather is a constant 83 degrees year round. The surroundings are so heavenly; it's as if you're reliving a perfect day over and over again. Imagine walking along seven miles of white-sand beaches, snorkeling in clear blue waters, and going from one island to another by foot or by boat.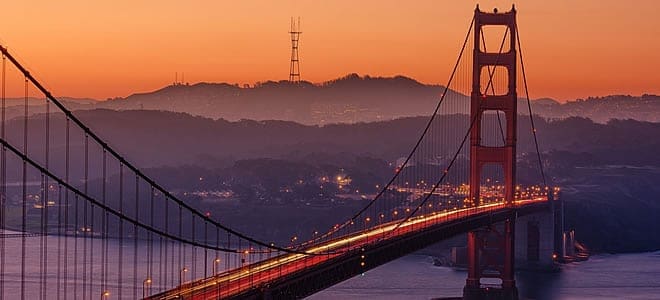 Say "I will love you forever" in San Francisco
You'll find San Francisco a sophisticated place for a second honeymoon, with its great food, shopping, and gorgeous views. Enjoy the city's wonderfully relaxed vibe as you take in California wines and cuisine, sample oysters in Fisherman's Wharf, or hike through the nearby Muir Woods. Be sure to take a step back in time and embrace old-fashioned romance with a ride on a famous cable car or head out with your credit cards in hand for some shopping at Union Square. Adventurous couples are sure to enjoy scaling Nob hill or heading out on the water.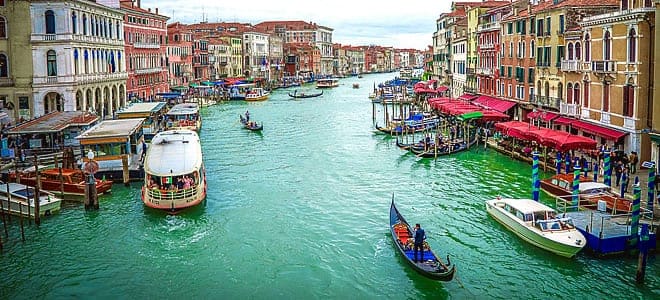 Say "Ti amerò per sempre" in Venice
Venice is home to some of Europe's finest art, architecture, fashion, and cuisine making it an ideal destination for couples of all ages looking for a romantic getaway. There are few things more romantic than wandering hand in hand slowly past beautiful baroque and Renaissance buildings, except perhaps a romantic gondola ride on Venice's waterways. As you stroll through the city streets, be sure to stop and enjoy a glass of wine and take in the gorgeous scenery. You'll want to make your way from your hotel to the majestic, 16th century Rialto Bridge in time to catch the Grand Canal light up at sunset. After enjoying the view, meander your way past its archway to the little shops selling handmade gifts to pick up few for your loved ones back home.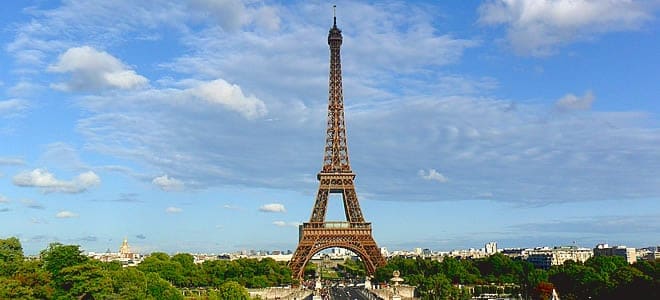 Say "Je vous aimerai pour toujours" in Paris
Paris is considered by many to be the most romantic city in the world. The charming and posh hotels. The art and architecture. The food and wine. The lazy afternoons people-watching. The elegant sound of the French language. How can you help but be seduced? It's the perfect place to slow down and simply enjoy your time together. Kick off your trip with a little people watching from a quaint bistro as you enjoy an espresso and macaroon. Then explore the fashion district by foot or spend the day in art galleries and museums. Enjoy a kiss with the love of your life atop the Eiffel Tower and then stroll through the gardens of the Tuileries. Enjoy a sunny afternoon with a walk hand-in-hand along the Seine, stop to take in the local jazz scene, and be inspired by the architecture of Notre Dame and the Louvre.